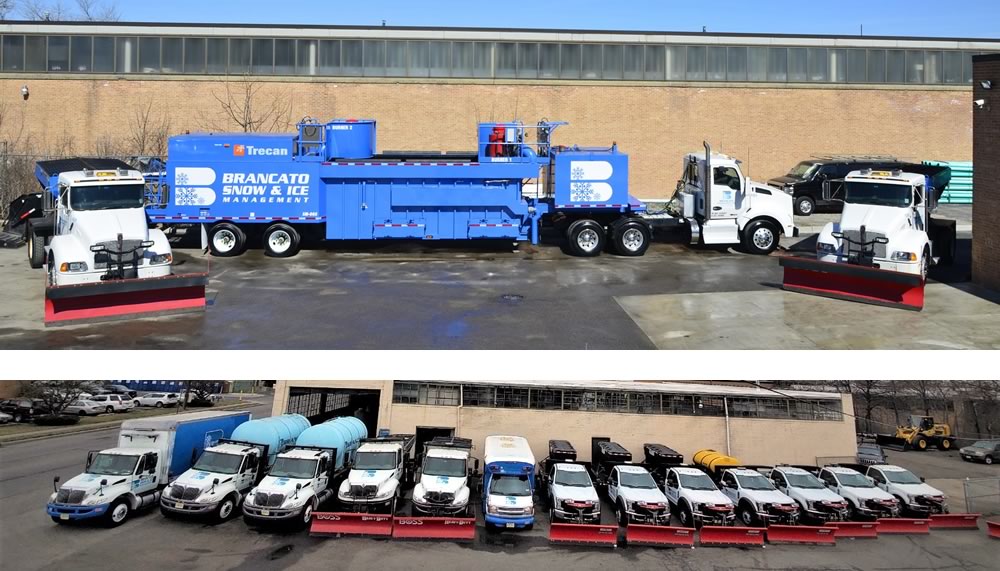 Experienced Commercial Snow Plow Services and Ice Management Services in Chicagoland, Newark, and New York.
Brancato is headquartered in Des Plaines, Illinois, and is a self-performing, commercial snow and ice management company. Now servicing Chicagoland, New York, and New Jersey, Brancato has a team of experienced snow professionals ready to serve your snow plowing and ice removal needs in your area.
As a privately owned company Brancato specializes in winter maintenance programs tailored to a wide range of institutions. We provide snow plow services and salting services for airports, shopping centers, hospitals, banks, industrial properties, large parking areas and other facilities.
Brancato Snow & Ice Management has established itself as a progressive leader in the snow and ice management industry, having been ranked as one of the top snow plow companies in Cook County, Illinois for many years. We are committed to exceeding our customers' expectations through a full-service approach that integrates real-time meteorological services, labor and equipment tracking, and a team of full-time, expert snow and ice professionals. We serve customer needs and respond to snow emergencies 24 hours a day, 7 days—all winter long.
See Brancato in Action
Get a taste of how we work hard to make sure we service our customers well. Whatever your snow removal or ice control needs, we offer competitive pricing on high-caliber snow plowing, snow melting and ice removal services for the Chicago and Newark markets.