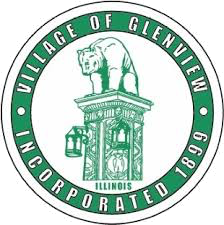 Glenview Snow Removal
We provide commercial snow removal in Glenview, Illinois! Brancato Snow & Ice Management provides professional snow removal services to Glenview businesses, so you don't need to worry about getting stuck with "just a guy and his truck." We provide you the service level businesses, hospitals, and organizations need to keep people safe during the winter.
We specialize in commercial snow removal because it takes slightly different equipment and training than residential snow removal. Snow removal in Glenview is easy for us since Glenview is near our home and satellite locations.
Our team will take the time to analyze your property, come up with a plan, and make all the preparations necessary to hit the ground running during the winter months. We have a large crew to combat snow to keep you open 24/7 when needed.
Being a part of the scene Glenview is fun. How many other communities can boast of an iconic Naval Air Station control tower as part of their city experience? The Grove and the Wagner Farm are also unique in the Chicagoland area as most cities gave way to concrete structures while Glenview retained a significant green space.
When it comes to snow and ice removal for your business during the winter months, we hope you will call us for a quote. We can provide you with snow plowing and salting (of course!), but we also can completely remove the snow from your property, come up with plans to protect your landscaping, and more.
We go out of our way to customize our services for each snow removal client to keep your costs down while consistently providing you the service level you need, and we can help you just about anywhere in the greater Chicago area. Whether you need help with only one location or several locations, we have you covered.
Make sure you get the snow removal service you need. If you are in the Glenview area, please give us a call for a free, no obligations snow and ice management quote. We will ensure you, your clients, and team members are safe during the winter months at the service level you need.