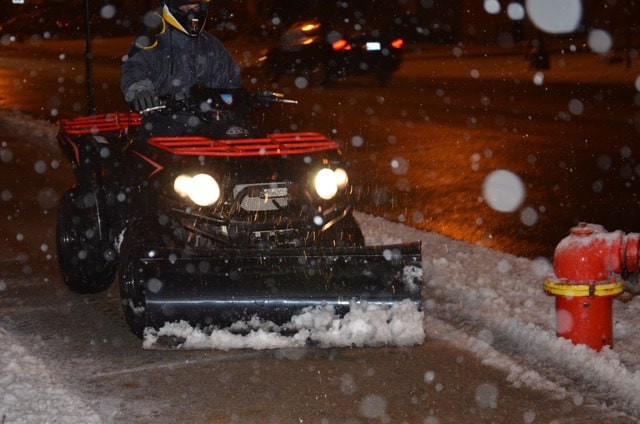 Keeping sidewalks and walkways clean from snow and ice.
Brancato's Chicago & Newark sidewalk snow shoveling services and sidewalk snow blowing will help keep your customers and employees safe and your business running smoothly. We only use professional de-icing materials as well as a fleet of trucks, plows, and skid-steers to match your needs.
Whether you are looking for high-quality sidewalk shoveling, walkway shoveling, or sidewalk snow blowing and plowing in Chicago, Newark, New York or beyond, look no further than Brancato. We strive to provide our clients with the greatest value at the best possible price. We think you will find our professionalism and attention to detail even in our snow shoveling service tells why we have so many fans of our snow removal services.
From surface pre-treatments before storms to active removal during storms to ensuring the job is done right before we leave your property, we strive to be a world-class provider of all your snow removal needs, including sidewalk snow shoveling. Give us an opportunity to earn your business—and your trust. You can give us a call for a free consultation and quote today!
Not convinced yet? Check out our Top 5 Reasons for Commercial Sidewalk Shoveling in Chicagoland!