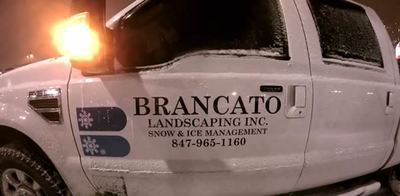 In 2017 we moved to our headquarters to our new Des Plaines, Illinois, location. We are less than a mile from O'Hare and just a few miles down the road from our former Elk Grove Village location. The new facility allowed us a little more space to support our commercial snow removal services to the suburbs of Chicago.
As you may know, one of the hardest costs to control in both landscaping and snow removal is the time it takes snow removal equipment and our professional snow fighters to get from client-to-client, job-site to job-site. We strategically choose our locations in order to provide the best possible customer service without introducing unnecessary cost.
If you are in need of commercial snow removal in the Chicago suburbs, like Des Plaines and Elk Grove Village, we would be pleased to provide you a quote. For many years, Brancato Snow Removal has been synonymous with quality and safety. Make sure you wisely choose your snow removal partner to keep your doors open and your clients and employees safe.