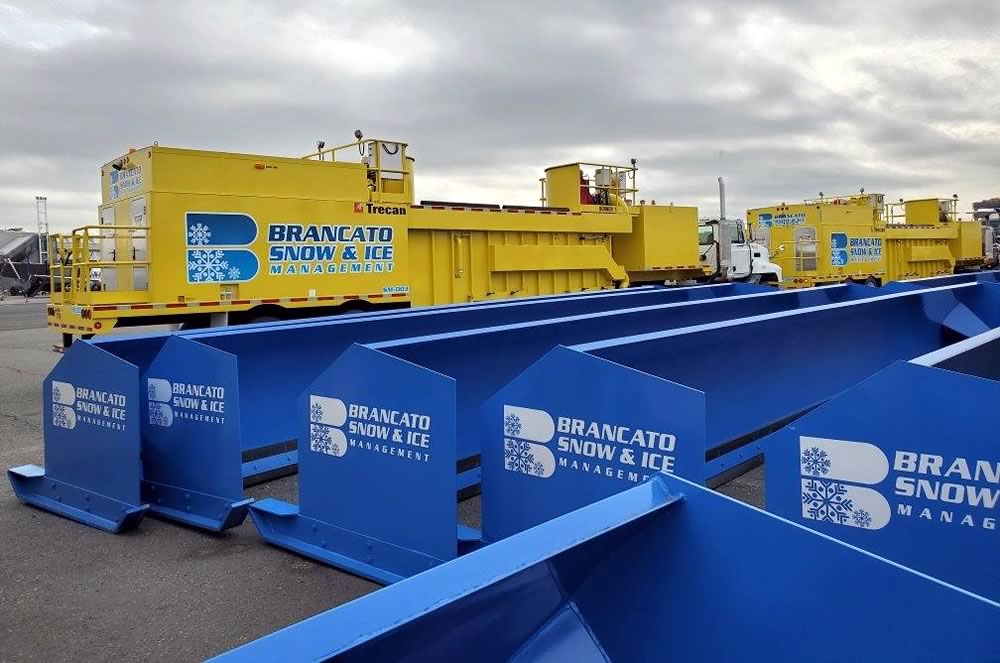 Commercial Snow Removal services and packages for any sized Newark or Chicagoland business.
Whether your business consists of a local storefront or a sprawling corporate campus, Brancato provides customized Newark and Chicago area snow removal services with packages to meet your needs and keep you on budget. We offer:
Emailed weather alerts before, during, and after storms
Time-and-date reports for snow and ice removal services
Detailed invoices
Snow hauling, removal, or relocation
Precise plowing with right-sized trucks, skid-steers, end-loaders and whatever else is need to remove snow for your business
Direct contact with snow removal crew managers
Experienced sidewalk crews using professional de-icing materials
As professionals, we have the experience, training, and equipment to provide the best snow and ice management services available in Newark and the Chicagoland area. What does "the best" look like? What we mean is:
We plan before the winter storms how best to keep your driving and walking areas safe
We work WITH you as a partner in keeping your property safe
We pre-treat your property before storms when necessary
We ensure your property is safe for pedestrians and vehicles during and after the winter storm
We document the work done to keep away slip and fall lawsuits
We keep costs as low as professionally possible for safe and proper commercial snow removal on your property
Now is your opportunity to put us to the test. Feel free to call us for a free quote or a quick consultation about what you need to keep people safe from accidents on your property during the winter.