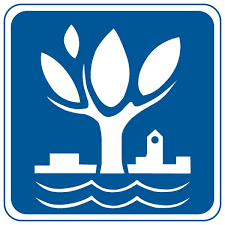 We provide professional, commercial snow removal in Naperville, Illinois! Brancato Snow & Ice Management works hard throughout the Greater Chicago area with excellent service creating safe driveways, parking lots, and walkways during northeastern Illinois winters.
Since we only focus on Commercial Snow Removal around Chicago, we create value for many Naperville businesses and organizations, which I reckon is no surprise to you since Naperville is one of the biggest cities in the area. Since Naperville is the 4th largest city in Illinois, it is indeed a significant metropolitan community on its own despite the size of its neighbor, Chicago.
As Naperville hovers the 150,000 person population mark, more and more buildings are added, and that is where Brancato Snow and Ice Management comes in. We all types of commercial snow removal, including businesses, multi-family housing, and institutions.
We are honored to be a part of keeping you safe in Naperville whenever there is ice or snow. If you are shopping for commercial snow removal, please give us a call because we provide the best value in Chicagoland snow removal.
Our "secret recipe" includes not just the snow removal, but also tools, training, and procedures to prevent slip and falls including detailed plans of how we keep your property safe. We also include documentation and regular communication regarding current snow removal, so you never have to worry about chasing us down for a status report or chase us to find out when we are going to arrive to clean your property from winter hazards.
You should know that we specifically focus on commercial snow removal because it takes different training and equipment to clean commercial properties well compared with residential snow removal. Just remember if Brancato takes care of your snow removal in Naperville, you are in good hands.
Please give us a call to talk about snow and ice removal for your business. We go to great lengths to tailor your snow removal services keeping your costs down yet always providing you the high levels of service level you need.
We can provide you with snow plowing and salting (of course!), plus we can also haul the snow completely off your property, come up with plans to protect your landscaping, and more. You need more than just a "guy with a plow" because the people coming to your business need to be completely safe. We can keep you safe AND keep your property looking good throughout the entire winter.
If you are in the Naperville area, please give us a call for a free, no obligations snow and ice management quote. We will ensure you, your clients, and team members are safe during the winter months at the service level you need.