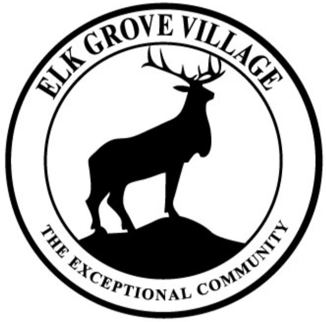 Yes!  We provide commercial snow removal in Elk Grove Village, Illinois! Brancato Snow & Ice Management can help you just about anywhere in Chicagoland, so whether you need help with just one location, or several locations, we have you covered in northeastern Illinois.
Since we primarily focus on Commercial Snow Removal, Elk Grove Village provides us with many clients. After all, Elk Grove has the largest industrial park in North America that takes up over 5 square miles containing over 3600 businesses.  It is no surprise in Elk Grove is right next to the airport with easy access to the interstate system.
We think Elk Grove is a great place for business since it is just outside of Chicago and has easy access to O'Hare.  Did you know Elk Grove has the largest concentration of manufacturers in the Midwest and produces more than any other city in Illinois except Chicago?
Elk Grove is also home to some of the largest employers in the area including the Alexian Brothers Medical Center and United Airlines' current operations center.  On top of that, Elk Grove is a growing tech hub with many datacenters within its village borders.
We focus on commercial snow removal because it takes different training and equipment to do well when compared with residential snow removal.  Snow removal in Elk Grove is easy for us since we are just outside Elk Grove near the airport.
Please give us a call to talk about snow and ice removal for your business during the winter months.  We go out of our way to tailor our snow removal services for each client to keep your costs down while always providing you the service level you need.
We can provide you with snow plowing and salting (of course!), but we also can remove the snow completely off your property, come up with plans to protect your landscaping, and more.  You need more than just a "guy with a plow" because the people coming to your business need to be 100% safe with an inviting property during the winter.
If you are in the Elk Grove area, please give us a call for a free, no obligations snow and ice management quote.  We will ensure you, your clients, and team members are safe during the winter months at the service level you need.