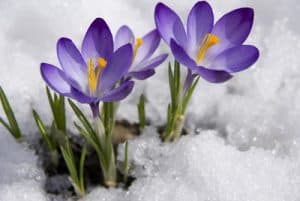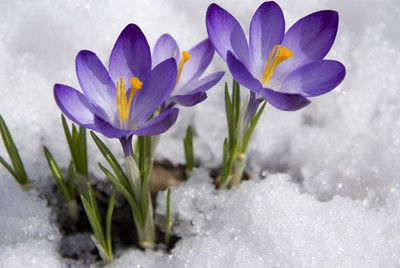 Whether your business is located in northern Cook County, or southern Illinois you need the very best snow removal services. With 23 inches of snow in 1967 to 19 inches in 2015, Chicago's snow history is well-documented and not to be taken lightly. From buried cars to obstructed parking lots, in Chicago we all know it's important to have the best snow removal company. So how did 2015-16 go for your business? Was your Snow Removal plan a success? Learn why it's important to think about even now, and what to know about Chicago snow removal services.
Chicago Usually Gets Snow in April
Although many may be looking towards spring and thinking snow removal season is over, Locals know that snowstorms often occur in March and April around Chicagoland. We're already getting a taste of that with the snow falling already the first of March. Additionally, the Weather Center reports that Chicago gets snow in April MOST years. So, don't pack up your snow boots quite yet!
What to look for in a good Chicago snow removal service:
Diverse & Well Maintained Equipment
When choosing your snow removal company, it's important to select a company with the equipment to get the job done quickly and thoroughly! For example, Brancato Snow & Ice Management uses heavy-duty trucks, skid steers, end loaders, snow melting machines and de-icing equipment to ensure Chicago's heavy snow won't slow you down or put your business at risk.
Extra Service Options
Most Chicago snowfalls require strategic planning and specialized approaches. Many snow removal companies may plow your lot clear, but what happens with all the snow? It gets pushed to the side forming a huge pile most likely. How convenient or safe is that for your customers and employees? Visibility is reduced and vehicles may still be obstructed from freely navigating your parking area. At Brancato we're proud to offer two options:
Relocation of Chicago snow and ice accumulation out of your parking lot.
Ice breaker snow melting services. We actually melt the piles of snow so your business property is visible and not hidden by mountains of snow. See a cool video on this here.
Personalized Service
When the Chicago weather gets nasty, it's comforting to have a snow and ice removal company that gives personalized service. How is your snow plow company communicating with you about when they will be there and what services they provided? We offer email alerts during all aspects of a storm so you don't have to guess. Customers get special treatment — ours and yours. We take care of your sidewalks so your customers and employees are safe. We consult with you to decide what's best for your business — snow blowing, salt, or shoveling — and we make it happen.
Reliability and Trustworthiness
Check to make sure your company has good reviews on Yelp, Google, Facebook and an A+ Better Business Bureau rating. Brancato has a dedicated team of commercial snow removal experts. Illinois snow is unpredictable that's why we're on the job 24/7 – even in March, April and May!
If you would like to discuss your Chicago, IL snow removal needs, please contact us today!