Manhattan, the original city of New York, has to be one of the most exciting places on earth, and Brancato Snow Removal is proud to consider Manhattan one of our service areas. If you want to stay open and safe during the winter, Brancato is the team you can count on. We make sure you have a high level of service during winter months to keep your property protected during winter weather events.
What is not to love about Manhattan? Manhattan boasts of Central Park, Times Square, and the greatest skyscrapers in the world. The only thing not to love about Manhattan is when snow and ice attack you in the winter.
Brancato Snow & Ice Management promises you top quality professional snow plowing services to Manhattan businesses and institutions to keep employees and clients safe. You know if you get stuck with "a guy and his truck" you could find inconsistent service even if you pay the same rates. We provide you the service level needed at a great price.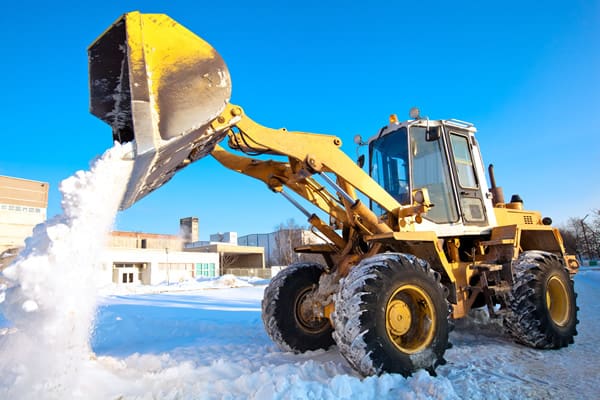 Why Brancato Snow & Ice Management for Your Manhattan Snow Removal?
We specialize in commercial snow removal. Period. If we can be trusted to remove snow from US airports, you know you can count on us too. Did you know it takes different equipment and training to effectively handle your snow when compared to residential snow removal? You have to be able to move huge amounts of snow and ice fast (with precision) to keep snow removal cost-effective and without damage to your property.
The secret to quality, cost-effective snow removal is the planning and preparation that goes before the first snow arrives. You're right, it's not much a secret since everyone knows they should plan, but too many companies rush this step to "save time" in the planning process. They end up wasting time during winter storms, exactly when you can't afford for the snow to sit on your property.
We keep a large crew to combat snow and ice to keep you open 24/7 if that is what you need. You won't have to call us to take care of your property. We closely monitor the weather throughout the snow season so we are ready to eliminate any winter hazards that come your way, plus we use our software systems giving you the status of your property without having to call us.
Our software also helps protect you from fake slip and fall lawsuits. Did you know an estimated 1/3 of winter slip and fall lawsuits nationwide are won or lost depending upon whether or not there is good historical documentation regarding your snow removal? Our software helps us document the status of your property and keeps the information available for years to come to keep you ready should anyone try to make a false or frivolous claim about you.
Getting a quote is always free, so you have nothing to lose to find out if Brancato Snow and Ice Management is a good fit for you. We can provide you with snow plowing and ice removal, but we also can remove the snow from your property, protect your landscaping from the hardships of winter, and more.
Make sure you get the snow removal service you need. If you are on Manhattan, give us a call for a free, no obligations snow and ice removal quote. We will ensure you, your clients, and team members are safe during the winter months at the service level you need.