Call Us For Valley Stream Commercial Snow Removal!
Brancato Snow & Ice Management is the one to call for Valley Stream commercial snow removal! We serve New York City, Northeast New Jersey, and our beloved Chicago (where we started many years ago). Our company has successfully grown because we provide the same dependable and excellent service that we would expect ourselves.
The commercial areas that service and provide jobs for the Valley Stream area are among our favorite places we serve! Sitting just east of JFK International Airport and south of the famous Belmont Park, this collection of neighborhoods and small communities has a lot to offer. If you enjoy busy harbor towns, this is the place for you! Do you prefer quaint villages, we have a few neighborhoods that would fit the bill! You can get a taste of metropolitan suburb living too, if you like.
Like the rest of the New York City area, there is an amazingly diverse group of people gathered in this corner of Long Island! We have nightlife for those that like to party all night. We have beautiful parks and great schools for families. Do you like to stroll along visiting little stores in a town square or do you prefer a massive mall? We can give you both! And for those that just want to visit, we have a wealth of attractions from race tracks to trampoline parks to amateur ball diamonds.
We Serve The People That Serve People
In addition to all of that, we have robust and growing commercial areas throughout those neighborhoods, both busy and quiet. Those business areas are important to provide jobs and services to the neighborhoods that surround them. Each of those office buildings and retails spaces have parking lots that need to be clear and safe for employees and customers! Small groceries, large companies, and medical facilities make up our growing list of satisfied clients. We have some schools and churches, as well. They all choose our service because our crews are local folks that care about our communities and the businesses we serve. From Howard Beach to Hempstead Lake, from Belmont Park to Far Rockaway…we have you covered!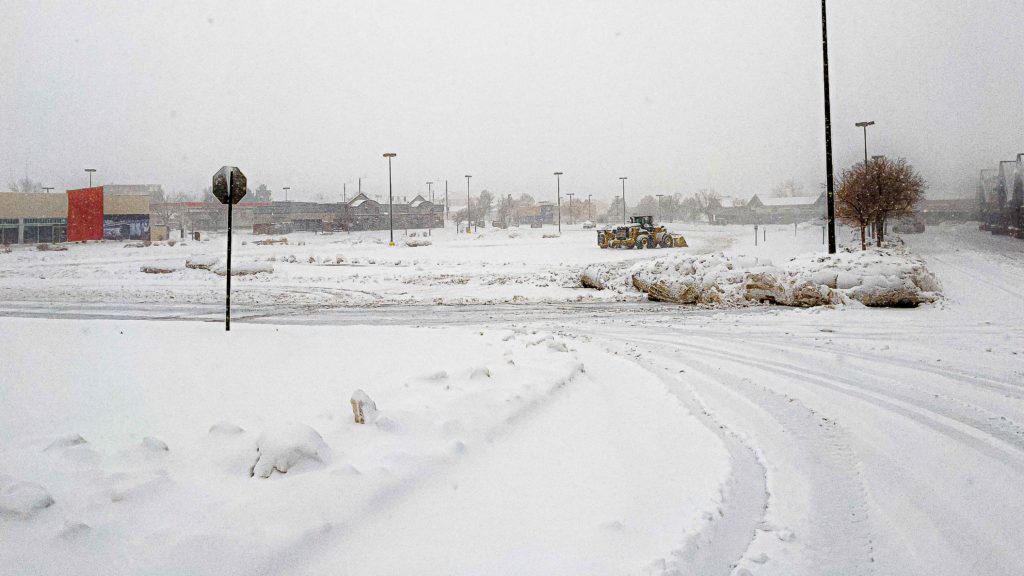 Why Choose Brancato for Your Valley Stream Commercial Snow Removal?
We are 100% focused on commercial snow removal. Commercial snow removal uses different equipment and techniques than residential snow plowing if you are going to remove snow cost-effectively. We move large amounts of snow and ice quickly to keep your costs low while preventing damage to your property. We have the capability to melt snow on-site without bringing in numerous large trucks for hauling. This decreases inconvenient and damaging truck traffic and reduces snow removal costs. Our crews will not be distracted by the complications of residential jobs when your business needs us the most!
Because of our success and management, we are able to offer services that the smaller companies have to outsource. We keep the right equipment near you to take care of your snow and ice quickly and efficiently. Our crew is always ready to support businesses, organizations, schools, airports, and municipalities. We use a large crew to service our clients, and we can keep you open 24/7 depending on your need. During the winter we closely monitor the weather to allow us to be ready to tackle any dangerous winter conditions. We have the equipment, training, and experience to do the best job at a great price.
What Separates Us From The Competition
Two other factors that separate us from the "guy and his truck" snow plow contractors are planning and record-keeping. The way to have the right equipment in the right place at the right time is through careful evaluation and planning. Our crew evaluates your property in relation to what your needs are, where your property is located, and where our equipment is stored. This ensures that we are not overwhelmed by jobs when the storm hits and that we are able to quickly adapt to changing conditions. If you need your property completely cleared of snow, we will need to determine the best way to remove it. We will clearly mark obstacles and spots that need extra care ahead of the winter weather. We want to care for your property in the best way possible while providing the best service to keep your property cleared.
Great Record-Keeping and Advanced Software
Good record-keeping is important to verify the work done for our customers and to protect them against frivolous lawsuits. We are dedicated to doing the best and most consistent work possible. Additionally, we want to make sure that you have the records to adequately track it. Good record-keeping can help you if you are facing an illegitimate lawsuit. Good records show the courts that you regularly maintain your property and can prove when unsafe hazards like ice and snow have been removed. An estimated 1/3 of winter slip-and-fall lawsuits nationwide are determined by existing documentation regarding your snow removal after each and every storm.
As a part of our record-keeping system, Brancato uses an advanced software system to provide two additional benefits. Firstly, you can always know the status of your property from your own computer by logging into our customer portal. Secondly, the software documents the work completed and keeps the documentation on file for years to come.
Call TODAY for a Free Estimate
Get the commercial snow removal service you want and need! Call Brancato Snow and Ice Management TODAY for a free, no obligations snow and ice management quote. We will ensure you, your clients, and your team members are safe during the winter months at the service level you need.