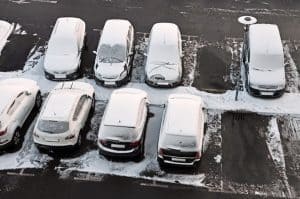 If the idea of hiring Chicago snow removal services for your business is new to you or you want to save some time, you've come to the right place. We've put together a helpful checklist to prepare you to choose the right Chicago Snow Removal Services company and know what you're getting.
Step One: Read the Reviews on Snow Removal Companies
In the internet age, public consumer feedback is just a few clicks away. Checking out Yelp listings and the company's status with the Better Business Bureau could be all it takes to raise some red flags. Although unfair reviews do occasional slip through, trusting in the overall tone of the feedback can help you see the type of reputation that the company has built. It also helps to determine how detail-orientated a business is when submitting their listings to business directories (and how many they are in). Typically more reputable companies invest in business listings.
Step Two: Check the Details & Inclusions Against Other Snow Removal Companies
If a company offers prices or services that sound too good to be true, there's probably a catch. High-sounding promises sometimes fall apart in the fine print: be sure to read all of the information carefully, looking for loopholes and easy outs. Low initial costs could lead to shoddy service or surprise upcharges in the future. Make sure you compare all the promises and service details to other snow removal companies to know exactly what you will be getting from them.
Step Three: Ask the Right Questions
If you think you've found the best Chicago Snow Removal services, ask some of the following important questions before you sign:
Is your company fully insured?
How often do you perform routine maintenance on your equipment?
Who are some of your most satisfied customers?
How much experience do you have in our area?
Do you offer contracts? If so, will I be allowed enough time to review and amend the contract (if necessary) before signing?
Do you have a specific disaster-relief plans in place, or will a huge storm catch you scrambling to reach all of your customers in a timely manner?
Do you have any specific recommendations for us that can help us be better prepared for winter storms?
Any well-established snow removal company should have satisfactory answers ready the moment you ask these questions. If not, you're better off looking elsewhere.
Here at Brancato Snow & Ice Management, we're well-prepared to answer your questions, offer you helpful winter-preparedness advice, write up specific contracts, and put our well-maintained fleet of snow and ice removal vehicles at your disposal. If you have further questions or concerns, don't hesitate to contact us. We look forward to working with you.