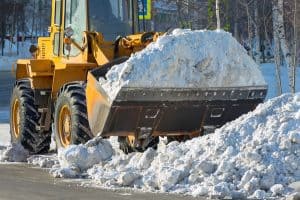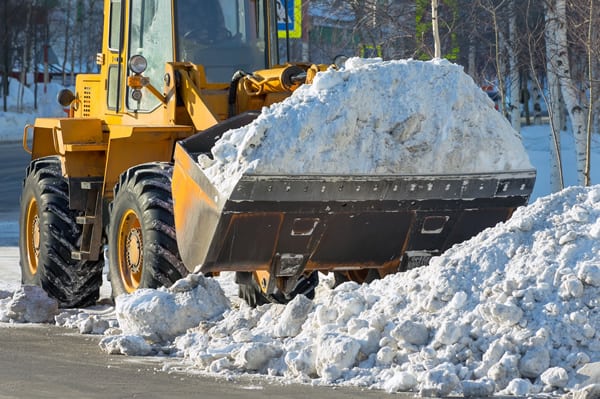 If you're like most Chicago businesses, when you think about hiring a snow plow company, you think about just that – snow plowing. But consider how much snow we really get in Chicagoland… Depending on the source, we get about 36-39 inches of snow every winter. Now combine that with our average high temperature of about 33 degrees with an average low of around 20 degrees and you can imagine how the snow piles up. Massive piles of snow take up valuable space, they are an eye sore and most importantly, they can cause visibility issues that result in accidents so we encourage you to go beyond hiring a snow plow company in Chicago and hire a contractor that can provide snow hauling and snow relocation or even snow melting services.
Many Illinois properties we service at Brancato require snow to be hauled onsite to a snow storage location while others require snow to be removed from the site entirely to maintain adequate parking in critical areas of the property. Depending on the specifications, snow hauling can be performed during every snow event or after snow piles become excessive. We also offer an option for melting snow onsite. This is a cost savings versus hauling snow and helps businesses avoid paying a disposal fee.
We have the ability and experience to efficiently haul snow either onsite or off site. Using a combination of snow and ice management equipement like snow plows, pushers, loaders, and dump trucks–all working in tandem–we can haul snow as quickly as it is plowed and move it to its final destination.
For more informatiow or a custom quote to match your needs, please contact Brancato today!