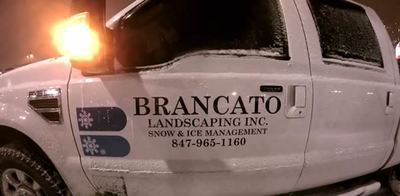 Winter weather is upon us and that means frigid temperatures, snow and ice are here to make their marks on Chicago. If you own a business and you haven't hired a professional snow removal service or if you're not happy with the Chicago snow removal service you've hired, now is the time to take action before the winter gets worse. Hiring the best snow removal company will not only keep your business open, but it will help protect you from expensive slip and fall lawsuits.
For your convenience, here's a handy guide to help you hire the best commercial snow removal company for your Chicago area businesses.
Tip One: Make this a priority
As already stated, don't delay. Start searching for the optimum service today if you still haven't hired a pro. Don't leave your business' safety and productivity up to an amateur. With professional snow removal services in place, you'll also establish a reputation for being a friendly business if people can rely on accessing your facilities safely.
Tip Two: Get 24/7 pro snow plowing
Look for a company that is on alert 24/7. You need somebody who will be prepared to go out and tackle the toughest storms no matter when they occur so that your business will be up and going on schedule. Insist that your property is serviced before it opens each morning. Don't miss out on the benefits of professional snow plowing by waiting for your snow removal company to show up and do their job.
Tip Three: Hire more than a snow plow truck
Along with timely service, choose a company that has the proper equipment needed to get your job done right. Check the size of their fleet. Do they have the number of trucks and plows needed to tackle Chicago snow and ice? What about sidewalk equipment? If need be, are they prepared and willing to wield a shovel or other hand tools? Do they have a variety of ice melt chemicals and different spreaders? Do they have equipment to relocate snow off-site or melt it on-site?
Tip Four: Check on training & certifications
Look for a company that takes training seriously. What do they do to train drivers to handle hazardous road conditions? Are they familiar with a variety of deicing chemicals? Inexperienced, untrained staff is frustrating to deal with and in the long run, you may find that a cheaper snow removal company may cost you more in the long run if your surfaces aren't clean or your property gets damaged.
Tip Five: What is the snow removal plan?
You'll want a company with a documented plan. Find a company that will meet with you in advance and discuss your specific needs for professional ice and snow removal. They should provide maps to their employees detailing exactly what areas are to be cleaned and where snow should be relocated, allowing traffic to flow freely and safely through your parking lot. They can also drive the routes before the snow hits and place markers where some important landscape features such as fire hydrants may be hidden later once the snow comes.
Tip Six: Check reviews & references
As you begin to narrow your list of possibilities, look at reviews and ask for references. Find out who's been serving pleased Chicago customers for years. That isn't to say a new company can't be good, but a company with a safety and satisfied customer history adds the comfort and trust that only experience can offer. Reviews may be found online but an added step would be to reach out to business neighbors or other owners. Nothing can replace an enthusiastic customer who's happy to recommend the snow removal service they use.
Tip Seven: How is communication handled?
Learn how the snow removal company communicates with customers. Do they offer any alert system when winter weather is expected? What about after the storm? Do they provide a detailed report about the services they provided? This is especially important if you are not present when the job is underway. A top-notch company is proud to inform you of the professional services they provide to you. This communication between the snow removal company and their customers is vital to keeping up with any possible changes needed and helps prevent misunderstandings.
Tip Eight: Don't choose the lowest bid
Careful and experienced snow removal takes time. As with all contractor bidding, choosing the lowest price can result in trouble down the road. Request quotes from your top choices. Once you believe you've narrowed your choices to the most dependable companies that will be able to offer service you trust, then you can start shopping prices. Don't scramble your priorities. When it comes to expert snow and ice removal, it pays to remember that it's an investment in the success of your business and in the safety and comfort of yourself, your staff, and your customers.
Tip Nine: Don't forget us! 🙂
Make sure you include Brancato Snow Removal in your search for the best snow removal company in Chicago. Brancato is ready to serve your business 24/7 and features a well-maintained fleet with all of the equipment needed to keep you, your staff, and your customers safe through the winter months. Our employees are trained and experienced in snow and ice removal. We are excellent communicators about weather conditions and about how we met the requirements of your contracted plan.
Contact us at Brancato right away to get your free quote for professional commercial ice and snow removal in the Chicago area. We look forward to keeping your path clear and safe in the winter months ahead.