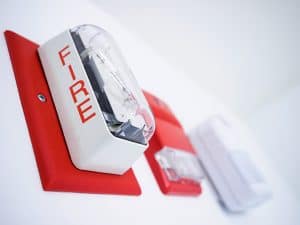 Melting snow can be a welcomed occurance in the heart of a Chicago winter. But if bitter cold hits again BAM, ice! And, we all know ice can be more dangerous than snow for driving and walking. That's why it's important to manage ice before, during and after the storm. Some Chicago Snow Removal companies talk about deicing, some talk about anti-icing. What's the difference in ice melt terms? Read on and find out!
In the simplest terms, it's relatively intuitive:
Anti-icing is proactive. It involves an application before the storm to prevent snow and ice from bonding to the pavement.
Deicing is reactive. It involves the application of ice-control products to melt existing snow and ice. Crews perform deicing after snow removal.
At Brancanto Snow & Ice Management, we've found that BOTH methods of ice management are needed for the safety solutions. We strive to provide the best ice management and proactive deicing services to suit your business. Then we're on your site during and after the storm to keep ice from building up.
In other words, our commercial snow removal and ice management services include:
Pre-treating to aid in prevention of ice building up with anti-icing agents.
Applying liquid ice melt applications for more immediate and better results under some conditions, thus deicing an area.
Having a 24/7 comprehensive ice removal service available if needed.
Like our snow removal team, our anti-icing and deicing operators work hard 24-hours a day to keep ahead of storms. We monitor the Chicago weather 24-hours a day and will automatically take care of your business location, so you don't have to worry about it.
Brancanto has been taking care of commercial snow removal and deicing needs for the Chicago and northern Illinois area since the 1990's. We invite you to read our customer reviews on our website and throughout the internet. Then contact us for a free quote.