Can you name the four worst snowstorms in Chicago history?
Midwestern winters are notoriously brutal as we have seen time and again. There are several major cities in America's heartland that have particular reputations for harsh winter storms, including our own beloved Chicago. So, just how bad are Chicago winters? Let's take a quick look at the four worst snowstorms in Chicago history.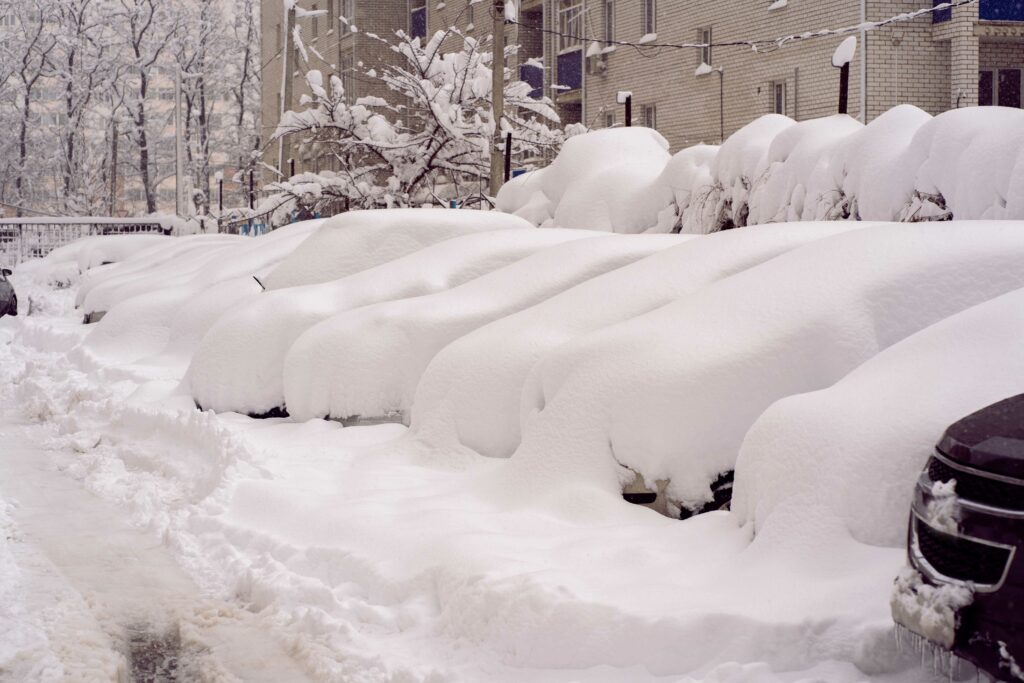 Although vivid memories of the February 2015 "Super Bowl Blizzard" linger among Chicagoans, according to National Weather Service statistics, it is only the fifth worst snowstorm in the city's history. Additionally, our residents have faced some of these other onslaughts with much less preparation.
Chicago's Four Worst Snowstorms:
Blizzard of 1979
In the early weeks of 1979, the Chicago Transit Authority (CTA) was ill-prepared to cope with the coming storm. The agency's snow removal equipment consisted mostly of cars fitted with small snowplows designed for up to twelve inches of snow. From January 13 to January 14, twenty-seven inches of snow accumulated, paralyzing traffic for several days.
According to Chicago "L", the CTA was forced to improvise. Their shop technicians created makeshift plows of heavy plywood. The use of wood, rather than steel, provided insulation against the 600-volt third rail on the train tracks.
The inability of local government to quickly resolve the crisis sparked a political upheaval — it is believed to have caused Mayor Michael Bilandic to lose the 1979 Democratic primary. According to Chicago Mag, city officials invoke his name as a warning: "Plow the streets, or you'll end up just like Mayor Bilandic."
You can read more about this snowstorm that brought Chicago to its knees by clicking on the post to the right.
Blizzard of 2001
According to NBC, the storm, which hit February 1, blew out windows and caused power outages affecting tens of thousands of people. Streets and expressways were jammed with stranded commuters. Littered with stranded vehicles, some of them almost completely buried in snow, Lake Shore Drive looked like a scene from an apocalyptic film.
The storm was ferocious. Over 21 inches of snow was reported from the storm, the third-largest in the city's history. Sustained winds of 40-50 MPH were reported throughout, with peak gusts of up to 67 MPH at the edge of Lake Michigan. The snow fell at a rate of up to 4 inches an hour at its height, creating drifts of 10-15 feet across the city.
The storm would go on to dump 10-30 inches of snow in a swath from Oklahoma to Maine. Preparations for the Super Bowl were complicated by injuries caused by snow buildup falling from the retractable dome at the Cowboys Stadium in Dallas. A large boat dock in Oklahoma collapsed. I-70 which cuts across the central US was closed in Missouri for the first time in its history.
The story of this ferocious storm can be found at the post to the right.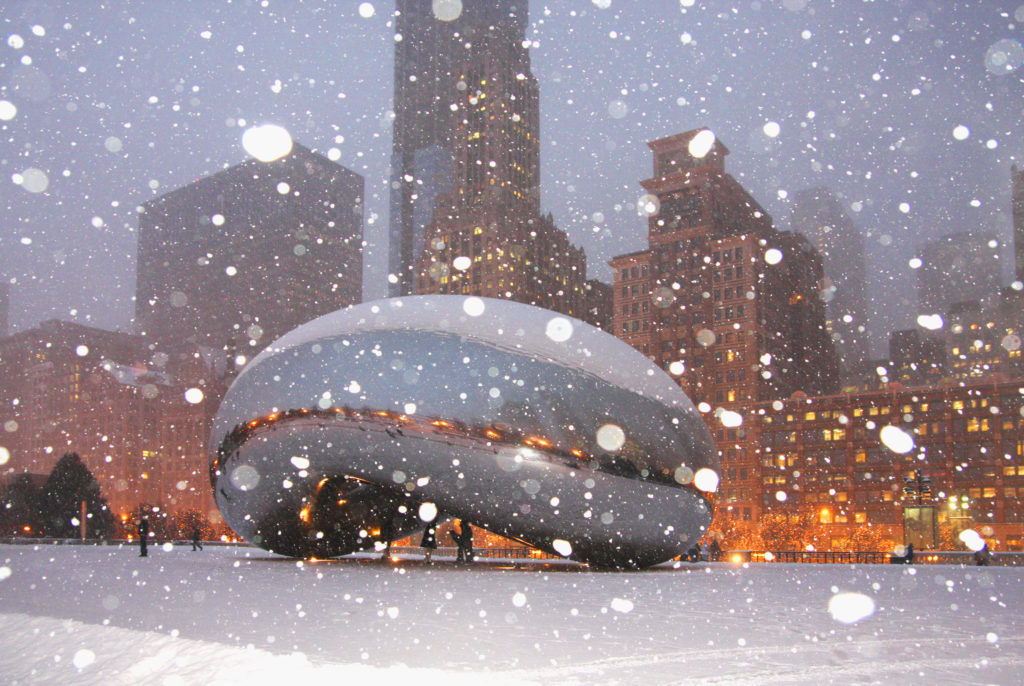 Blizzard of 1999
On New Year's weekend, a storm piled 21.6 inches of snow on the ground. On Saturday alone, 18.6 inches of snow fell – this is the largest single-day snowfall ever recorded in Chicago. According to CBS, sixty-mile-per-hour winds blustered, rocking trees, whipping flags, and toppling dumpsters. The governor called in the National Guard, activating at least 500 troops, to cope with the crisis.
The city had been mostly unprepared for this storm. October through December had been unusually warm. Hopes for a white Christmas had been dashed and things were looking like the rest of the winter would be uneventful. As the end of the year rolled in things quickly took a decidedly colder turn.
The incoming storm slammed into Missouri and southern Illinois mercilessly. As crews in Chicago scrambled to get equipment and supplies in place, the storm barreled down on them. Lake-effect snow would bury the metropolitan area and bring the city to a standstill.
Read more about this monster storm at the post to the right.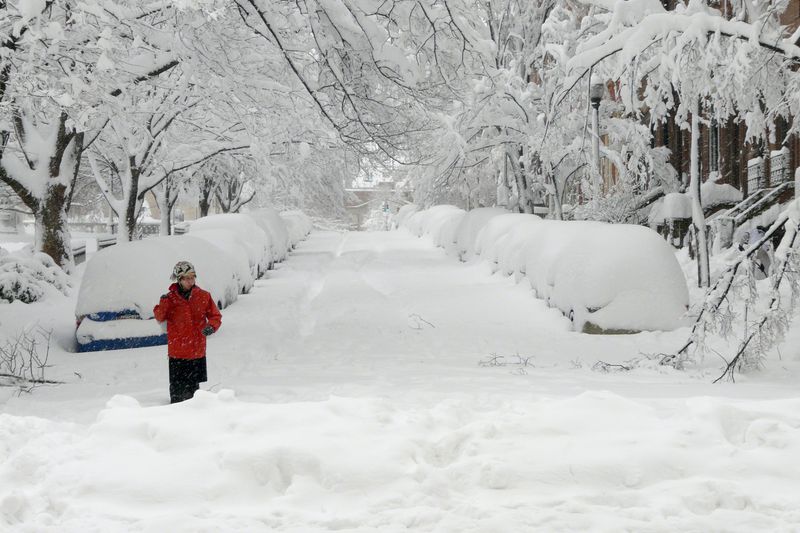 Blizzard of 1967
This unexpected storm dumped twenty-three inches of snow on Chicago, from January 26 to January 27, with 53-mile-per-hour winds whipping up six-foot drifts. Thousands of people were stranded in stores and offices. According to The Chicago Tribune, 650 schoolchildren slept in libraries and gymnasiums because buses were stranded. About 50,000 abandoned cars and 800 buses filled the streets and expressways.
The monster storm claimed lives both directly and indirectly. Tragically, 26 people died over the course of the two-day blizzard. There were those caught in the storm at its height and those like the minister who was run over by a snowplow. While the city was paralyzed by snow, looting was rampant. The victims of that violence included a 10-year-old girl, who was accidentally caught in the crossfire between police and looters.
The storm produced white-out conditions and even funnel clouds. Snow fell unabated for 29 hours. It was the single most impactful event in the city's commerce and transportation since the Great Chicago Fire of 1871.
Read more about this devastating storm in the post to the right.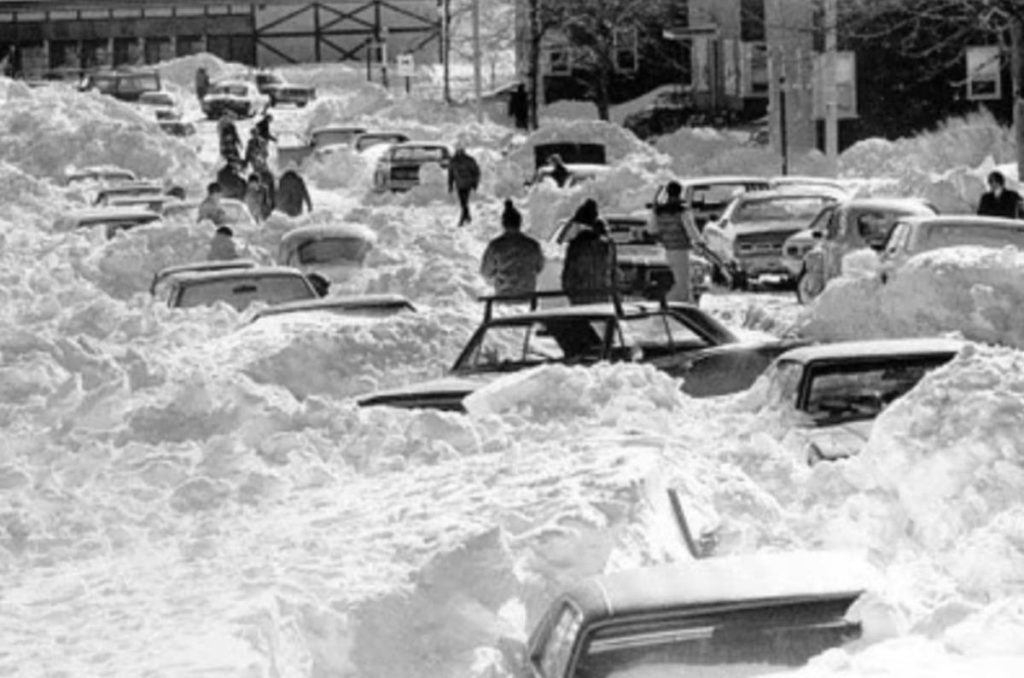 Be Prepared with Brancato
When a snowstorm hits, Brancato Snow and Ice will be there to manage your ice and snow, making it safe and convenient for your staff and customers. We also focus on pre-storm preparations and de-icing to stay ahead of the storm. Please contact us today to find out how we can help you weather any storm!