Are you looking for a reliable weather app to help you know when you need a snow plow service near you?
When we are expecting to need a snow plow service near you you want to be able to track it.  In this age of information at our fingertips, we have little patience for poorly written apps that waste time and space on our phones.  Our Android and Apple phones each have their own native weather apps, but they are limited in their features and usability.  This is especially disappointing in certain cases (we're looking at you Apple).  When Apple decided to purchase one of our all-time favorite apps, Dark Sky back in 2020, we were excited to see what they would do with the tech.  Sadly the innovators at Apple decided to poorly integrate the features into their own interface instead of just rebranding the app and tying it to iOS.  What Apple users inherited was a lackluster weather app integration.  With the native apps filling us with more disappointment than satisfaction, we turn to app designers to fill the gap.
Here at Brancato, we have a few favorite weather apps that we'd like to share with you.  Some of these apps are more useful than others, but each of them has a special place for those that like to use them.  To be honest, even our now mourned Dark Sky weather app betrayed us on more active weather days.  But it is nice to have more information than less in those situations.  Take a look at our list below.  Maybe your favorite is on here.  Maybe a new favorite is waiting for you to find.
The Weather Channel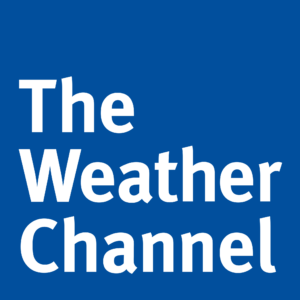 We came to appreciate the forerunner of the first app on our list.  Back in the day, The Weather Channel (TWC) was everyone's go-to for a place that you could look before you left the house without stopping in the middle of getting the kids ready to go.  Just turn on the TV and wait for the "Local on the 8s" to pop up as you were tying someone's shoelaces after a half-hour search for the other shoe.  Years after the first time this aired (back in 1982), you can have a mobile version on you at all times. 
The TWC app seems like a good idea. They have been our old and trusted friends these many years. The interface is comfortable and modern. The video forecast is awesome. These are prime selling points that are reinforced by its flagship broadcast media. When you are trying to determine if you will need a snow plow service near you, it is nice to have a familiar face to tell you what is happening.
Sadly, however, the TWC app suffers tremendously from its advertising content and reliance on weather news content. If you are primarily coming to this app to get the weather news, you will love this app. But most of us get that kind of content in other places. We are looking for something the will give us a straightforward breakdown of weather data and radar. Added to the heavier news content is the ad content. Back in 2014, the former owner of The Weather Channel ditched the free and premium versions of the app for an unified ad-supported model. While this certainly centralized its development team, it doomed the app to the cluttered and distracting version it promotes now.
Weather Underground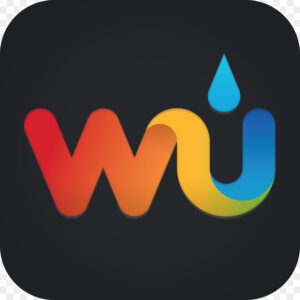 The once and future competitor to The Weather Channel (TWC) continues to give its one-time media sibling a run for the money.  Back in 2012, The parent company of TWC acquired Weather Underground with the intention of merging the online and mobile app arms of the two organization.  Before that could happen the company sold off The Weather Channel to another media company.  Now competitors again, they have dominated the internet and smartphone markets over the past decade.  The Weather Underground app has kept up with TWC over the years.  The layout brings a lot of depth of data while still being easy to read.  Those data layers allow you options to adapt it to your needs.  It would be easy to call this one of the best free versions out there!
But there always seems to be a cloud with every sunny sky for weather apps. The Weather Underground folks haven't seen a need to update their interface to modernize it. The outdated interface also lacks an intuitive nature that would help the navigation and configuration process. Add to that an experience that sometimes can feel a little overwhelming. Information overload can sometimes make the app more difficult to use. The premium version is underwhelming and not really worth the money.
Accuweather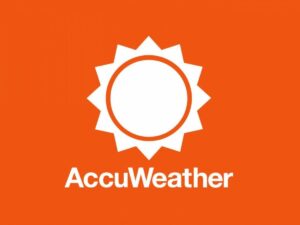 Of the three most popular weather apps, this one has a lot that recommends it. It has a clean, modern interface that is easy to use. It loads quickly and the weather alerts are fast. The location tracking works really well. It also provides an easily accessible location switch for when you want to see other locations. This app provides a lot of features and helpful information. The Daily forecasts include rain probability, cloud coverage, wind, live radar, air quality index, snowfall, and even UV index. The radar interface is easy to use and provides a good radar view.
There are a lot of criticisms about the accuracy of the data given by this app, however.  Additionally, the app has struggled over the years to give a consistent performance.  The lower-than-average app ratings on Android testify to the many issues it has had.  The Apple Store reviews for this app are far more positive, however.  In addition to the accuracy and performance complaints, many users find the ad content for the free version to be off-putting and distracting.  The premium version of the app removes these ads and provides specialized alerts.
The three "big boys on the block" do not make an overwhelming case for adopting their apps. Their interfaces are outdated and cluttered, making it harder to use them. As you ponder what snow plow service is near you, you want an app that will give you the data you need quickly and easily.
Weather & Radar (WetterOnline)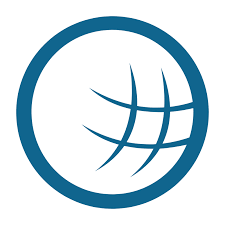 This German company has been in the weather app business since 2012 and has been the purveyor of online weather information for longer than that. WetterOnline was started by Dr. Joachim Klassen in the living room of his home in 1996. Along with a small team of meteorologists and web developers, Klassen has built his company from those humble beginnings to include over 150 employees serving out weather data to the world. Their websites and apps now serve 40 countries in 30 languages 365 days a year.
While their app does not have the same following as the last three we have covered, this is a solid app and one of our two most favorite. It combines current data, radar, and weather news on a clean and simple interface. The ads are larger than we preferred and the switch to the full radar screen took a little longer than it should. All things considered, this is a great app with consistently accurate weather information.
FORECA Weather App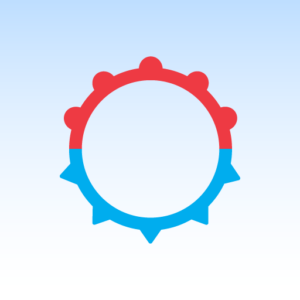 This is by far our favorite weather app. The mobile version of their online content, they are globally recognized for accurate weather data and forecasting. Started in 1996 in Finland, Foreca, LTD is the largest weather company in the Scandinavian region. Their reputation for excellence has secured contracts with Microsoft, Daimler, BMW, and GPS giant TomTom. Foreca is the power behind weather data shown on MSN and Windows OS.
The interface for this app is clean and straightforward. The ads are minimal and hardly noticeable. The home screen shows current data and the extended forecast in an easy to read display with minimal scrolling. The radar map and other tools are found on a bar at the bottom of the screen. Switching to alternate locations isn't as easy as we would like to see, but if you click on the search to the top the app will pop up your past locations. The convenience of this view is that it shows you the current conditions for each location in the list at a glance.
There are a couple downsides to this app (there always are). The app gives you the option to go ad-free, but that is all that the premium gets you. There are no premium-only features. This is both an advantage and a disadvantage. The notifications you can set are minimal, basically limited to current conditions and precipitation.
Our Special Mentions
There are a couple of special mentions that we would like to suggest. Usually, folks are just wanting to see if you need an umbrella or if you are going to need to search for "snow plow service near me". But sometimes the extras help make our lives a little bit more interesting. With that said, here are a few apps that give you the weather and maybe a little more.
Appy Weather App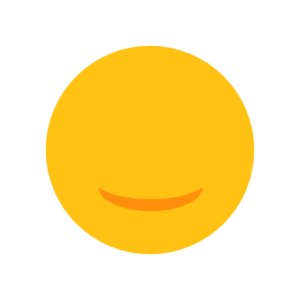 The Appy Weather App is a simple and intuitive app that gives you the basic weather information you need. It gives you notification options and allows you to drill down to get more information. There are three premium levels that give you access to additional features and radar options.
While this is a nice basic weather app, the free version radar is unimpressive and very limited. One of the feature enhancements on the Pro subscription level gives you access to the info from the Foreca weather service that you can get for free elsewhere. We were also aggravated when attempting to zoom on the radar kept prompting an ad for their premium options. The whole thing is powered by Dark Sky…we know. The fact that Apple just permanently shuttered Dark Sky, announcing that the API for it stops functioning on March 31, 2023, may rain on Appy's parade.
While this app doesn't really give you any extras to speak of, it does the job in a simple way that some may really appreciate. Sometimes simplicity and a modern look are just what the weary traveler is looking for.
Carrot Weather App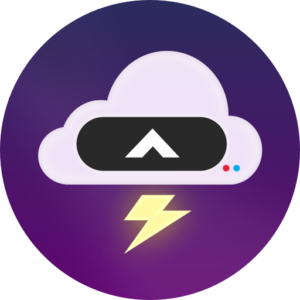 Who doesn't appreciate an app with some attitude? We are pretty sure that our phone is out to get us anyway. This app gives you basic information about current weather with a twist of humor. The settings give you a way to personalize your experience. You can dial in your general political leaning along with your level of attitude (everything from friendly to snarky to "homicidal", and more. Personally, we don't feel comfortable with a "homicidal" setting on our phone regardless of the kind of app!
The downside is that there is no radar and if you want more widgets you are going to have to fork over some money. The word on the street is that the premium version isn't really worth the money, but we will let you make up your own mind on that. Also, if you have an iPhone you will have a better experience…these guys apparently play favorites. The bottom line, this is a fun app with just the basics.
Heading to Colorado? Get This Must-Have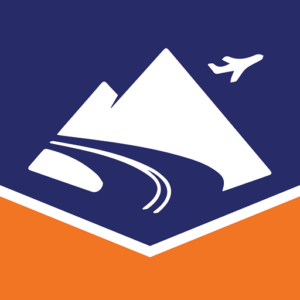 One app that we will not be without when we head out to Colorado is the COtrip Planner weather app! This completely free app is essential if you are driving around the state. The information is packed into a radar map home page. This isn't your classic weather app. Everything on it is connected to the map. If you want to know about the weather in a particular spot? Just activate the weather station layer. It will show you the weather stations throughout the state on the map. Just select one and it will give you the current conditions, along with the road conditions and real-time pictures or video. No more surprises! OK…that isn't accurate, this is Colorado, after all. Maybe we should say "fewer surprises".
The downside is that it doesn't give you easy access to the weather data, but is more focused on giving road condition data at a glance. With that said, you should sit down with this app and explore all of the many options available BEFORE you get on the road with it. Also, this is a tool for your "navigator" or "co-pilot" to use. It isn't an easy app to get your info at a glance. There is a "Tell Me" feature, however, that will announce road conditions and traffic reports as you travel.
Snow Plow Service Near Me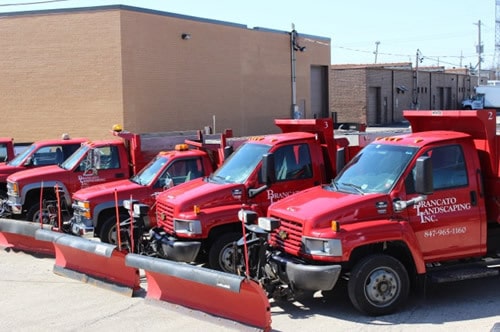 Who do you call when the winter storm is coming in and your business is about to be affected? That's not a situation where you want to be Googling for a "snow plow service near me" at the eleventh hour! The businesses that already have established contracts will be in line ahead of you. You'll be left holding the snow shovel until they get to you. The time to have someone lined up is now.
Brancato offers commercial snow removal services in Chicago, New York City, northern New Jersey, and Buffalo, New York. We are continually expanding and would love to add you to our growing list of satisfied customers. Our knowledgeable sales staff can help you find a level of service that is just right for your business. Our experienced and reliable teams will clear your parking lots and sidewalks quickly and efficiently. Contact us today!