Have you thought about a commercial snow removal service for your business?
Finding the right commercial snow removal company is not an easy task. There are a lot of factors to consider when deciding on a company to rely on to get your business back up and running after a major snowfall. You want a company that has the staff needed to do the job. A company with abundant resources to draw from so that they don't get caught unprepared and unable to clear your property. A company with equipment that is ready for the requirements of commercial snow removal. You don't want just a guy who hooks a plow onto his truck once in a while. You want a company that understands the needs of keeping a parking lot clean and free of ice. Your chief concern is to keep your business up and running and you need to find a business that will partner with you to do just that!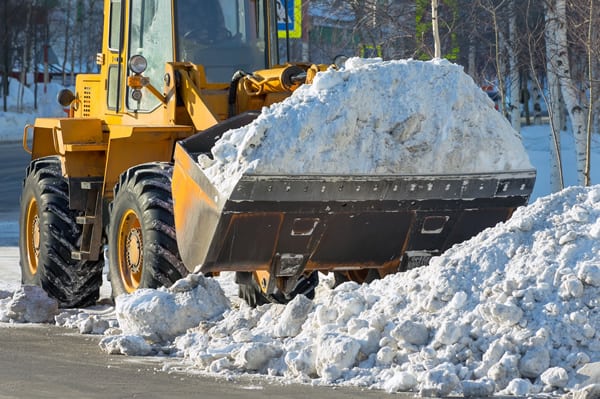 Over Thirty Years of Experience
For over thirty years Brancato has been in the business of partnering with companies like yours to keep the parking lots, drives, and sidewalks cleared for customers and staff. We have spent that time learning the business, gathering an amazing staff, and investing in the right equipment for the job. There have been challenging storms, equipment failures, and other obstacles. But we have always pulled together to make sure that our customers have gotten the best service in the industry. Over the years we have proven ourselves as a progressive leader in snow and ice management, with a large team of experienced professionals that are dedicated to servicing our customers 24/7, all winter long.
Dedicated Commercial Snow Removal
We are 100% focused on snow removal for businesses, industrial properties, and public facilities. Commercial snow removal uses different equipment and techniques than residential snow plowing if you are going to remove snow cost-effectively. We move large amounts of snow and ice quickly to keep your costs low while preventing damage to your property. We have the capability to melt snow on-site without bringing in numerous large trucks for hauling. This decreases inconvenient and damaging truck traffic and reduces snow removal costs. Additionally, our crews will not be distracted by the complications of residential jobs when your business needs us the most. We are focused on the needs and considerations that are unique to commercial snow removal.
The Right People and the Right Equipment In the Right Place
Because of our success and management, we are able to offer services that the smaller companies have to outsource. We keep the right equipment near you to take care of your snow and ice quickly and efficiently. Each team of full-time professionals is led by a local crew manager. We are always ready to support businesses, organizations, schools, airports, and municipalities. We use a large crew to service our clients, and we can keep you open 24/7 if that is what you need. Weather is closely monitored during the winter allowing us to be ready to tackle any dangerous winter conditions. We have the equipment, training, and experience to do the best job at a great price.
Plan Your Work, Work Your Plan
Two other factors that separate us from the "guy-and-his-truck" contractors are planning and record-keeping. The way to have the right equipment in the right place at the right time is through careful evaluation and planning. Our crew will evaluate your property in relation to what your needs are, where your property is located, and where our equipment is stored. This will ensure that we are not overwhelmed by jobs when the storm hits. It also means that we are able to quickly adapt to changing conditions. If you need your property completely cleared of snow, we will determine the best way to remove it. We will clearly mark obstacles and spots that need extra care ahead of the winter weather. We want to care for your property in the best way possible while providing the best service to keep your property cleared.
Not only do we develop a dedicated plan for clearing your property, but we make emergency plans for the worst-case scenario. What would happen if the snow just keeps coming and the ice continues to build up? How often will your service provider come by and keep your parking areas and walkways cleared from accumulating snow and ice? At Brancato, we are dedicated to making sure that your property is cleared and stays cleared!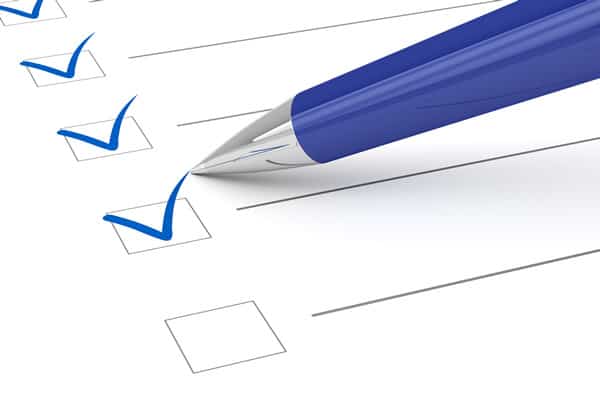 Keeping Good Records
Additionally, good record-keeping is important to verifying the work that is being done for our customers and protecting them against frivolous lawsuits. We are dedicated to doing the best and most consistent work possible and we want to make sure that you have the records to adequately track it. Moreover, good record-keeping can help you if you are facing an illegitimate lawsuit by showing the courts that you are regularly maintaining your property and can prove when unsafe hazards like ice and snow have been removed. An estimated 1/3 of winter slip-and-fall lawsuits nationwide are won or lost depending upon if there is good documentation regarding your snow removal after each and every storm.
Choose Brancato For Your Snow Plowing Services
At Brancato, we are dedicated to giving you the best commercial snow removal at the best possible price. We have grown to cover three major metropolitan areas: Chicago, Newark, and New York City. Our crews are all professionals and we pride ourselves on our preparedness for the winter's worst. We have teams located throughout all three metro areas to cover your business when it needs it the most. Call Brancato Snow and Ice Management TODAY for a free, no obligations snow and ice management quote. We guarantee you will be satisfied!