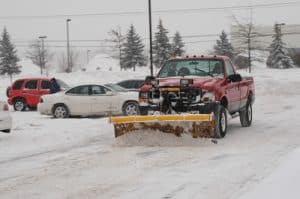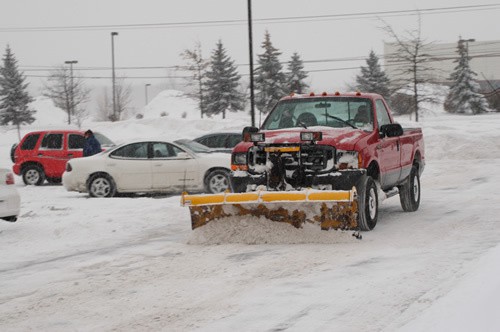 Are you and your employees sick of shoveling heavy snow buildup out your business parking lot throughout the long Illinois winter? Or have you had to close your Chicago company and lose revenue or productivity due to heavy snow that a pro could have cleaned up faster? Let's explore why hiring a professional snow removal contractor is well worth the investment in the long run…
Fast and Reliable Snow Removal
A professional commercial snow contractor will streamline the process by using heavy-duty equipment and an experienced staff to quickly remove snow and ice from your parking lot and sidewalks. A good snow contractor will use different materials and equipment depending on the areas being cleared and the type of snow and ice that needs clean up. They will also proactively treat areas before the winter storm hits and send you weather alerts so you can be best prepared.
Reduce Risk and Lawsuits
Risk and lawsuits associated with snow and ice accidents is at an all time high. With that being said, it's important to know that according to Staver Law Group "Illinois law does not obligate property owners to remove any natural accumulation of snow, ice, or melted water from snow unless they are landlords or property management companies that have specifically agreed to remove said snow and ice in a lease agreement." However, "unnatural" causes for snow and ice do leave you open to lawsuits, so proper ice management and snow removal (melting or moved to a new location) is vital. Examples of "unnatural" causes include sunken sidewalks that hold melted water that becomes ice, shoveled snow that melts and re-freezes or a large pile of snow that blocks visibility and causes and accident.
This is a major problem: slip and fall lawsuits cost an average of $50,000 per case to defend. Do you want to risk even one of these costly lawsuits? Of course not. Professional snow removers will eliminate the risk by quickly, and efficiently, eliminating all snow and ice on your property.
Avoid Employee Injuries
Also consider that if employees are doing your snow shoveling or plowing, there is risk of injury that may result in costly time off with compensation. While snow shoveling seems like a relatively risk-free activity, it is actually dangerous. Statistics show that up to 11,000 people are sent to the hospital every year due to snow shoveling-related injuries.
Injuries that occur while shoveling snow include:
Hypothermia
Broken Bones
Back Problems
Head Injuries
Heart Attacks
So, if you want to hire reliable snow plowing professionals, contact Brancato. We service Chicago and its surrounding suburbs and have decades of experience serving businesses like you. If you call us, we'll give you a cost estimate absolutely free of charge.